Line Drawing at the Centre Pompidou Metz
27. January 2022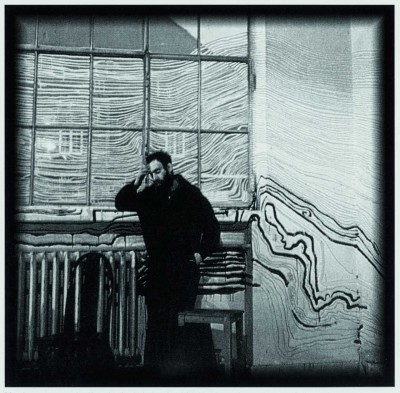 ...first in Hamburg, then in Bremen, Vienna and now in Metz in the Centre Pompidou. Hundertwasser's early action "The Hamburg Line" is being performed again with Bazon Brock from January 31 until February 3. The exhibition in which the reenactment takes place, "L'art d'apprendre. Une école des créateurs", will open on February 4. In 1959, as a guest lecturer at the University of Fine Arts in Hamburg, Hundertwasser drew the "Endless Line" with Bazon Brock and Schuldt and students. In Metz, the graduates of the l'ecole Superieure d'Art de Lorraine works under the direction of Bazon Brock. 
https://www.centrepompidou-metz.fr/en/welcome
In 1959 the action was a scandal and Hundertwasser resigned his lectureship. In a conversation with the art critic Pierre Restany in 1975 he reported:
One day two poets, Herbert Schuldt and Bazon Brock, arrived at the academy. They were greatly disappointed "That the great Hundertwasser was here as a common professor" and thought it was shameful. "We should draw a line, a great line which circles the walls, which never stops, neither day nor night, like olympic runners, like rally-racers".
[…]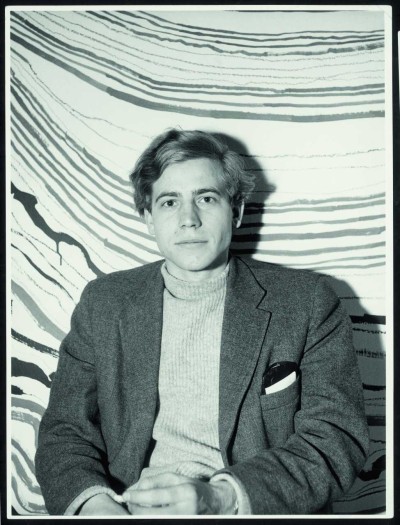 I wanted to draw a spiral climbing horizontally up the walls like sedimentary layers of rock.
At the designated moment I began drawing a line counterclockwise around the room, starting about one centimetre from the floor. When I arrived back at my starting point, I began another line about one centimetre higher and loosely parallel to the first. Thus the spiral grew. I continued the line across all the intervening obstacles, across doors, radiators and the like.
[…]
I began the line in black, later it was red, first with colour pencil and then paint and brush. When I grew tired, I handed the brush to Bazon Brock, who took over from me like in a relay race.
[…]
The Rector of the Institute, who was in Rome at the time, learned of what had happened from the newspapers and took the next plane to Hamburg.
[…]
We took turns: one person drew the line, another slept on the sofa and the third went out to get something to eat and drink and candles and to talk to the press. We worked until dawn. It was like being on a ship in high seas: we each held watch in turn. The line was red and grew like the Red Sea, a red spiral sea. And then came the second day. The newspapers reported everything in detail. The scandal was complete.
[…]
Pierre Restany explains: " A criticism of teaching, education, the artistic condition, and of architecture, but also a radical and luminous affirmation of the inalienable right to absolute freedom of poetic expression."