Hundertwasser – The Complete Graphic Work 1951-1976
21. January 2021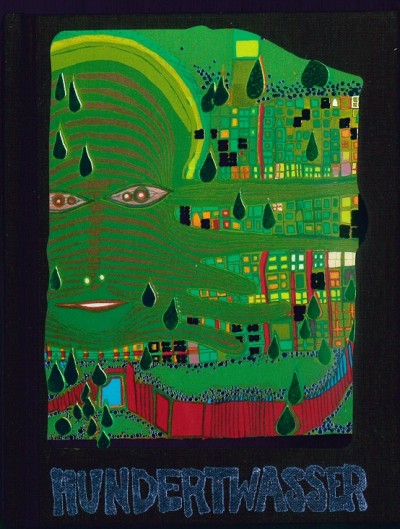 After 2008, Prestel publishing house is again presenting a reprint of this luxuriously designed volume.
Hundertwasser designed this catalogue on the occasion of the museum exhibition tour in New Zealand and Australia in 1973–74.
This bibliophilic gem was the first Hundertwasser designed and lay-outed book.
Embossed printing gives the black linen cover its significant character.
The colour of the book's edge and of the the pages is black on which the artworks unfold their brilliant colour effect. The font is in grey on black ground because Hundertwasser refused the black-white contrast. 
The oval frames of work numbers and also the page numbers have a hand-drawn character.
Pictograms structure the text and were used instead of dots between the sentences. 
The book also contains an introduction and critical texts that make this book indispensable for fans of Hundertwasser and lovers of beauty.
The typical format of 15,3 x 11 cm was applied also for many catalogues of the World Travelling Museum Exhibition. 
The original edition of this catalogue book was sold out within a few months, a second and third edition with a total of 75,000 copies was printed.